Come and enjoy the world of rocks, gems, and minerals!
Sedona Gem and Mineral Club
"As with other phases of nature, I have probably loved the rocks more than I have studied them."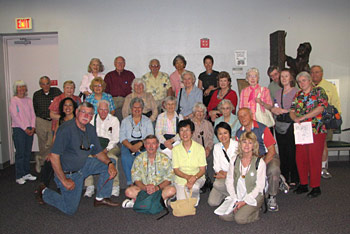 May General Meeting
The Sedona Gem and Mineral Club will meet May 21, 2019 at 7:00 p.m. at the Sedona Public Library. Our speaker will be Sue Celestian. Her presentation will be on the "Geology of Western Australia" and collecting of dravite, mica, magnetite, and garnets. She will also include flora and fauna of Western Australia. Celestian grew up in central and southern Indiana. She has a Bachelor's Degree in Geology from Wittenberg University in Springfield, Ohio and a Master's Degree in Geology from Northern Arizona University in Flagstaff, Arizona. Celestial taught Physical, Historical and Paleontological geology as well as the Geology of Arizona. Celestian was the Education Curator at Arizona Mining and Mineral Museum in Phoenix from 1995-1997 and was the Curator from 1997.2007. She teaches geology (Physical, Historical, Environmental) online for Rio Salado College since 1997 to 2018.
May Field Trip - Cleator
Our May field trip is a return to Cleator. Last year we had a successful find of white quartz, tourmaline and copper minerals. The area us pretty level, some dips and washout valleys. The other side of the road is where we dug in mine tailings and found colorful specimens. It is next to a dry creek bed, that we will go up this year, in the hope that some interesting material got washed down from the mine upstream. Expecting good weather, and hopefully , no early 90 degree temperatures. Sign-up will be at the general Meeting on May 21st, with the excursion being on Saturday, May 25th. Meet up point will be at the MacDonald's parking lot at 7:30 A.M..Any further questions come up, call me at 206-707-2112……..Dave Maple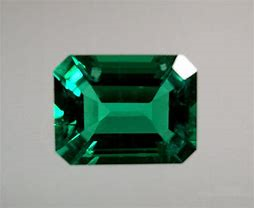 Meaning, Significance, and Symbolism of Emerald
Often coveted by royalty since time immemorial is the birthstone for those born in the month of May. Its shimmering hues of green symbolize renewal of life and revitalization, akin to the verdant hues of the Spring season that reaches its peak in the month of May. Emerald is also considered to represent loyalty, friendship and faithfulness. Since ancient times, it has been believed to bestow the wearer with prosperity, foresight and good health and increases ones intuitive capabilities. This regal May birthstone also signifies patience and wisdom. For those born in the month of May, wearing emeralds helps to enhance and balance their energies and this gemstone grants its wearer happiness.
The Sedona Gem and Mineral Show
Our show is held annually on the third weekend in October at the Sedona Red Rock High School, 995 Upper Red Rock Loop Road in West Sedona, Arizona.
2019 show dates are Oct. 19th – 20th. 
Hours are 10:00 AM – 5:00 PM Saturday and 10:00AM – 4:00 PM on Sunday.
Admission: Adults $3.00, children are free. Dealers, displays, kid's adventure, hourly and grand raffle prizes, minerals, rocks, agates, gemstones, crystals, jewelry, beads, and lapidary supplies.