Come and enjoy the world of rocks, gems, and minerals!
Sedona Gem and Mineral Club
"As with other phases of nature, I have probably loved the rocks more than I have studied them."
Online meeting for May: to be announced soon! Stay tuned!

Field trip for May: Information coming soon!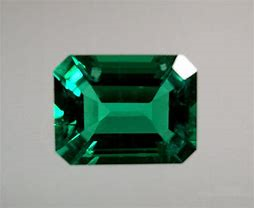 Meaning, Significance, and Symbolism of Emerald
Often coveted by royalty since time immemorial is the birthstone for those born in the month of May. Its shimmering hues of green symbolize renewal of life and revitalization, akin to the verdant hues of the Spring season that reaches its peak in the month of May. Emerald is also considered to represent loyalty, friendship and faithfulness. Since ancient times, it has been believed to bestow the wearer with prosperity, foresight and good health and increases ones intuitive capabilities. This regal May birthstone also signifies patience and wisdom. For those born in the month of May, wearing emeralds helps to enhance and balance their energies and this gemstone grants its wearer happiness.
The Sedona Gem and Mineral Show - 2020
Our show is held annually on the third weekend in October at the Sedona Red Rock High School, 995 Upper Red Rock Loop Road in West Sedona, Arizona.
We are in the process of confirming the October 2020 show!
Hours are 10:00 AM – 5:00 PM Saturday and 10:00AM – 4:00 PM on Sunday.
Admission: Adults $3.00, children are free. Dealers, displays, kid's adventure, hourly and grand raffle prizes, minerals, rocks, agates, gemstones, crystals, jewelry, beads, and lapidary supplies.